Noticeboard
The Church of Scotland has posted a news item from which this has been adapted and shortened:
This Sunday (1 November), as new tiered restrictions have been announced across Scotland, Christians across the country – and further afield – will join together in prayer at 7.00pm in response to the COVID-19 pandemic.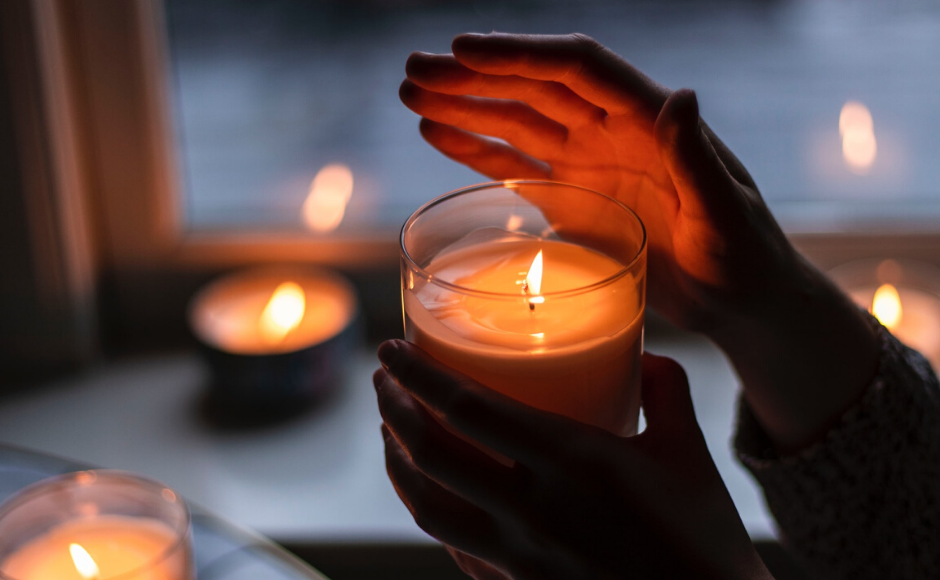 As in previous weeks since 22 March, 14 Christian churches and organisations across the country, including the Methodist Church, have co-signed a letter calling for prayer, and Scottish Christians have been continuing to answer the call to pray at the same time each week.
Rt Rev Dr Martin Fair, Moderator of the General Assembly of the Church of Scotland, has been taking part. He said: "There are some things which make sense for a certain period of time but which come to a natural conclusion – such as clapping for carers during the spring lockdown. Prayer isn't one of them.
"The Apostle Paul encourages us to 'pray without ceasing' and Jesus himself offers parables where persistence in prayer is lauded.
"It can be hard to keep going when there's no end in sight; much easier when the finishing line comes into view. In the case of the pandemic, it still feels as if there's no light at the end of the tunnel.
"All the more reason then for God's people to continue faithfully in prayer. And even better when we can pray across the whole of the Church, unrestricted by denominational divides.
"If Sunday at 7.00pm is in your diary, keep it there. Thank you. If it hadn't been, it would be great to have you involved. It matters that we pray."
---
The prayer for the coming Sunday is updated each Thursday/Friday, and you can find a link to it on our home page.
… is the intriguing title of this Thursday's (22 October) Bible study.
Eddie suggests that, after you have read Esther 4:1–5:8, as well as referring to the notes at this link) you might like to consider the following questions:
What do you think Esther's reasons were for sending clothing to Mordecai? Why did he refuse it?
Though God is never mentioned in the book of Esther, 4:14 does carry an air of divine intervention. Do you think the writer intended this?
We see in this passage a sudden change by Esther to the world around her as she prepares to go against the prevailing forces and norms. When in your life have you had to make such a sudden change? Why did you do it? What was the outcome?
The Zoom meeting starts at 10:30am, includes a time of sharing at the beginning, and finishes at about 11:40am. If you don't have the meeting details, or are new to the study group, please email Eddie at ku.gro.tsidohtemhtysornull@retsinim for an access code.
Rev Eddie Sykes will be leading a Zoom Remembrance Service at 4.00pm on All Saints Day, Sunday 1 November.
During this service we will be asked to remember loved ones who have died, in particular those who have died during this past year, and to light a candle in our homes in remembrance of loved ones.
Joining details will be sent at an appropriate time.
Having finished our series of Bible study discussions led by Eddie Sykes on characters in the Book of Acts (the notes are still available via this link), and enjoyed a six-week break, we are starting once more on Thursday 24 September, this time meeting fortnightly, and studying the Book of Esther.
Each Zoom meeting starts at 10:30am, includes a time of sharing at the beginning, and finishes at about 11:40am. The meeting details are the same as in July. If you don't have these, or are new to the study group, please email Eddie at ku.gro.tsidohtemhtysornull@retsinim for an access code.
The topics for each session are given in this linked poster. As before, Eddie will be producing notes on the topic ahead of each session, and these will be linked at the end of this post as they are published.
We warmly invite you to join us on Thursdays this Autumn, even if you have not done so before. Previous Bible knowledge is not a requirement, just a desire to learn and enjoy the on-line fellowship.
24 September – Parties, Politics and Power (Esther 1:1–2:4) (notes at this link)
8 October – Personnel, Programs – and Pogroms (Esther 2:5–3:15) (notes at this link)
22 October – Such a Time as This (Esther 4:1–5:8) (notes at this link)
5 November – Plots, Parades and Providence (Esther 5:9–6:14)
19 November – Counterplots and Counter-edicts (Esther 7:1–8:17)
5 December – Duelling Degrees and Purim Parties (Esther 9:1–10:3)
You may remember from this post that we said goodbye to Julia Reid in July. We are warmly invited to an on-line service of welcome into her new Circuit at 7:00pm on Friday 4 September. For access details to the service, which is being relayed on the 'GoToMeeting' platform, please contact Eddie Sykes.
This new year we are welcoming Rev James Patron Bell to the Circuit ministry team, as well as his wife Joanna, and daughters Rebekah and Esther. We are glad they are with us and pray for them as they settle in. James is assigned to work alongside Rev Hilda Warwick at CEMC, and to be the Methodist student chaplaincy contact in Edinburgh.
You are invited to an on-line service of welcome for James at 7:00pm on Saturday 5 September – go to the YouTube channel at this link.