Welcome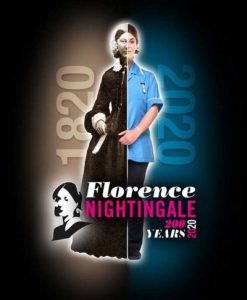 Do please click the image to read the linked message!
---
The Lord is risen! He is risen indeed! Hallelujah!
Linked here is the latest (20 May) letter from Rev Eddie Sykes. Eddie's message reflects the period of Ascension-tide that starts this Thursday, when we are called to wait, and in that waiting to pray.
The service sheet for this coming Sunday – Ascension Sunday – is now available on the Circuit website. This has readings, prayers and YouTube hymn suggestions, and includes a reflection on Luke 24:44–53. The service prepared by Hilary and Allan Henderson also includes a link to their cover of Graham Kendrick's "There is a hope so sure".
And don't forget to light your candle at 7.00pm – see this link.
---
While there will be no meetings of any kind until further notice, that doesn't mean that our community ceases to operate – we just have to do it in different ways! Any changes or other community news will be announced either here or on our Noticeboard page.
Many other congregations are providing materials to encourage and inspire, and links to these will be provided by other posts on our Resources page.
---
Welcome to Rosyth Methodist Church. We are part of the Methodist Church in Great Britain, a Church with some 300,000 members across England, Scotland and Wales.
The Methodist Church is a Protestant denomination which originated in the evangelical revival of the eighteenth century. Our main focus is on the universal nature of God's love, offered to all of humanity. Our response is to seek to live lives of holiness as part of the people of God. Methodism emphasises the need for a personal faith, and the involvement of all people in the life and work of the Church. Women and men have equal places in our church organisation and in our ordained ministry. Everyone is invited to discover and offer their gifts in the service of God and of the world.
We have always believed that faith is not to be confined to church, but should seek to enrich every aspect of human life.
Our congregation at Rosyth is in partnership with St Margaret's Scottish Episcopal Church. We share the one building and some of the various activities.
This is a place for everyone and we would like people of all ages to feel part of our Sunday worship. The pattern may vary at special festival and holiday times, but our main worship service is normally at 11.00am every week: on the second Sunday of the month we try to do something a bit different, including café church and all-age worship; on the fourth Sunday we hold a joint communion service with St Margaret's, using Methodist and Episcopal liturgies in turn.
During term-time on the fourth Sunday of the month, we have "Messy Church" for children and accompanying adults, starting with a snack at 10.30am, followed by about 45 minutes of messy crafts, and finishing with a Bible story and song.
Our aim is to ensure you quickly feel at home but also find sufficient challenges to move forwards in your spiritual life.
---
For details of what's on, click this link, or use the "What's on" tab. Our regular activities are listed at this link. You'll find us in Queensferry Road at the junction with Woodside Avenue, and 5 minutes walk from Rosyth Station. More details at the "Where we are" tab. We welcome everyone: we have a loop system for your hearing aid, access for buggies and wheelchairs, disabled toilets, and large print versions of the liturgy books.
---
Issues of "Contact", the newsletter of the partnership, can be viewed on-line or downloaded from links on the Our magazine page; our Archive page has links to separate pages with information on previous significant events.